Introducing CPE+ Cheque Printing Software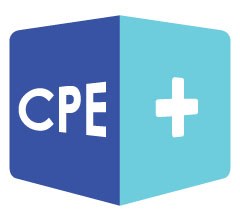 Paystation's CPE+ (Cheque Payment Enterprise Plus) software was the first 64-bit secure payment and cheque production solution available, which has proven to be market leading in terms of adaptability, control and functionality.
Our technology is designed to work with virtually all existing I.T. and financial software solutions, so that you do not have to replace, enhance or modify your existing system.
CPE+ is truly a "bolt-on" cheque writing software solution, providing you all of the modern features required for your financial transactions without having to embark on costly hardware and software upgrades. CPE+ comes complete with encryption technology, reporting, built-in fraud protection, and the flexibility to work with other I.T. software solutions—thus future-proofing your existing investments and allowing you to utilize modern banking functions.
CPE+ has the power to process payments faster and safeguard against all future changes that may be required or mandated. CPE+ can be configured in-house by authorized users so there is no waiting for template changes, bank account additions or alterations to software integration.
Our technology can be configured to print cheques or issue payments in any format or currency you require. Whether your business is multi-national, banking, blue-chip or public sector—CPE+ will increase efficiency and enhance security – ultimately saving you time and money – all while future-proofing and protecting your cheque production for many years to come.